You've had a look at our DCR 10 recording system!
Our recording system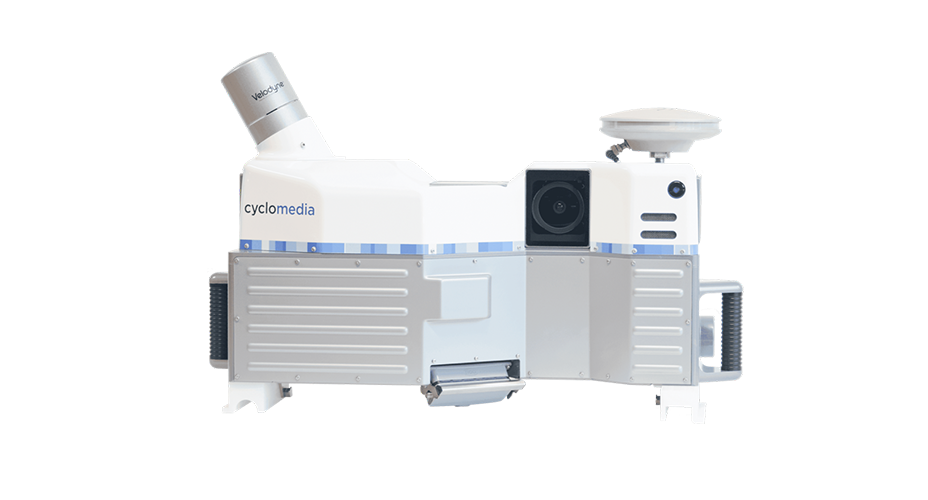 Cyclomedia has over 50 vehicles worldwide, all equipped with our patented DCR10 camera system and LiDAR scanner. Our system is capable of capturing high-resolution, spherical 360° panoramic images that are geometrically accurate. A LiDAR laser scanner is integrated into this system, which simultaneously captures point clouds.
Meaning and purpose
Cyclomedia captures and stores visual data of the public space using the recording system mounted on the roofs of vehicles. At normal speed, 360° panoramic images are created and LiDAR data is captured. This year we are also adding e-vehicles to our fleet to minimise our environmental footprint!
Powerful cloud-based software has been developed to automatically process millions of high-quality panoramic images and point clouds. Users can access the data via our Street Smart software, which is also cloud-based.
The result: 3D-Cycloramas
A cyclorama is a 360° panoramic photo with very high resolution. Cycloramas provide a reliable and objective digital view of public space at street level. The high quality and resolution provide users with clarity, allow them to see details such as lettering on signs or other infrastructure features, and show the condition of operating equipment and real estate. Everything can be viewed, assessed and analysed without having to go to the actual location.