Blog | 31 May 2021
Modern Asset Management
Electric utilities and communications service providers are investing heavily in next-generation technologies to ensure greater performance and reliability, while enabling the digital transformation of a hyper-connected world. One critical component of digital transformation and modernization programs is starting with high quality, accurate network asset data. However, most network operators have struggled to keep their infrastructure inventory up-to-date with poles, lines and equipment spanning thousands of miles undergoing constant upgrades and maintenance. Sending crews out into the field to collect and inventory data is costly, both in time and money, and can create additional risks for field personnel.
At Cyclomedia we have applied technology innovation and collective experience to create a solution that helps network operators tackle large-scale, network-wide asset inventory projects at far reduced timelines. The capabilities and insights derived from an accurate and complete asset inventory are proven to help organizations make data-driven decisions that enable proactive maintenance and allow faster time to market. 
Modern Asset Management Infographic
Click to expand full screen.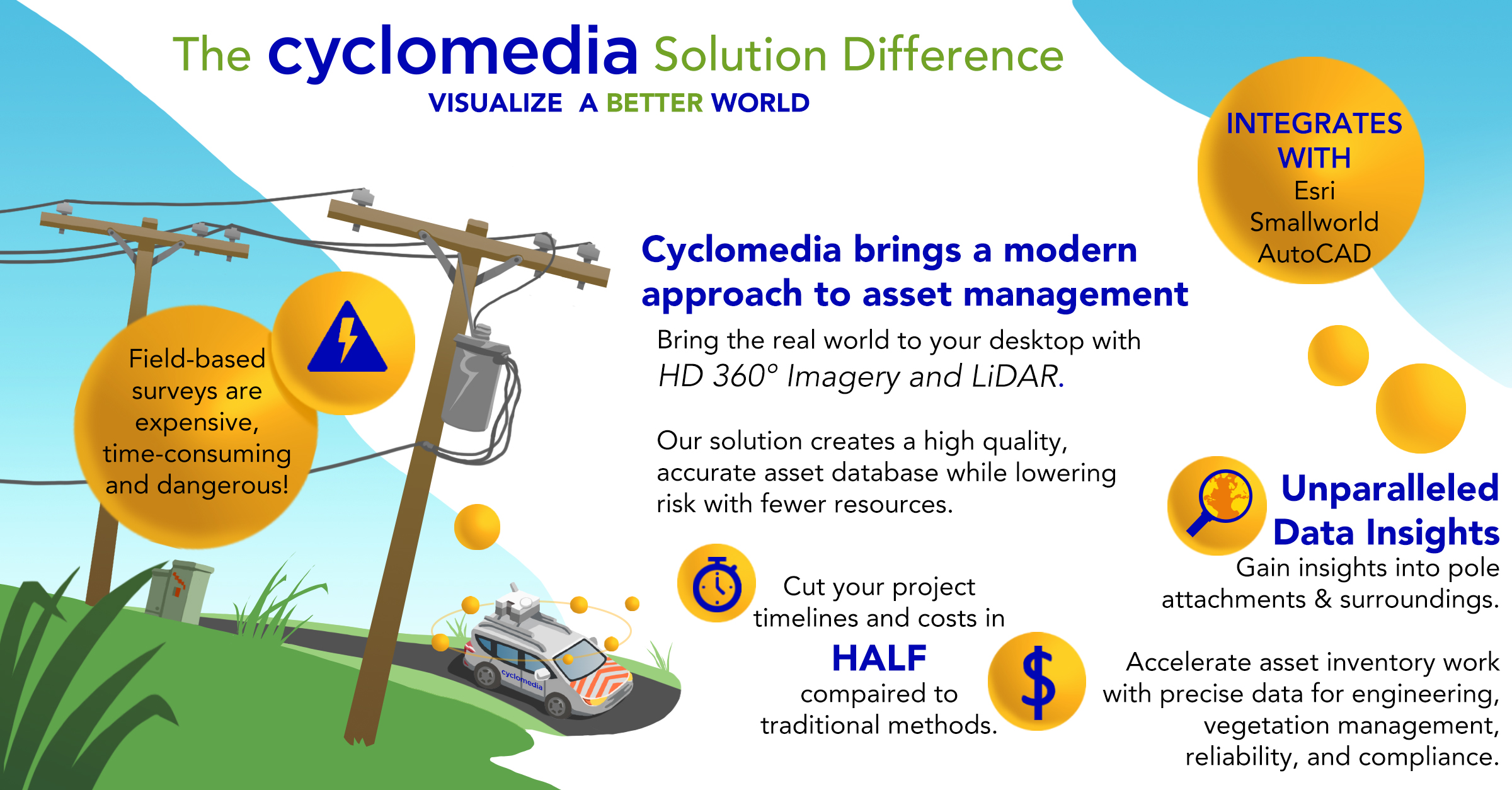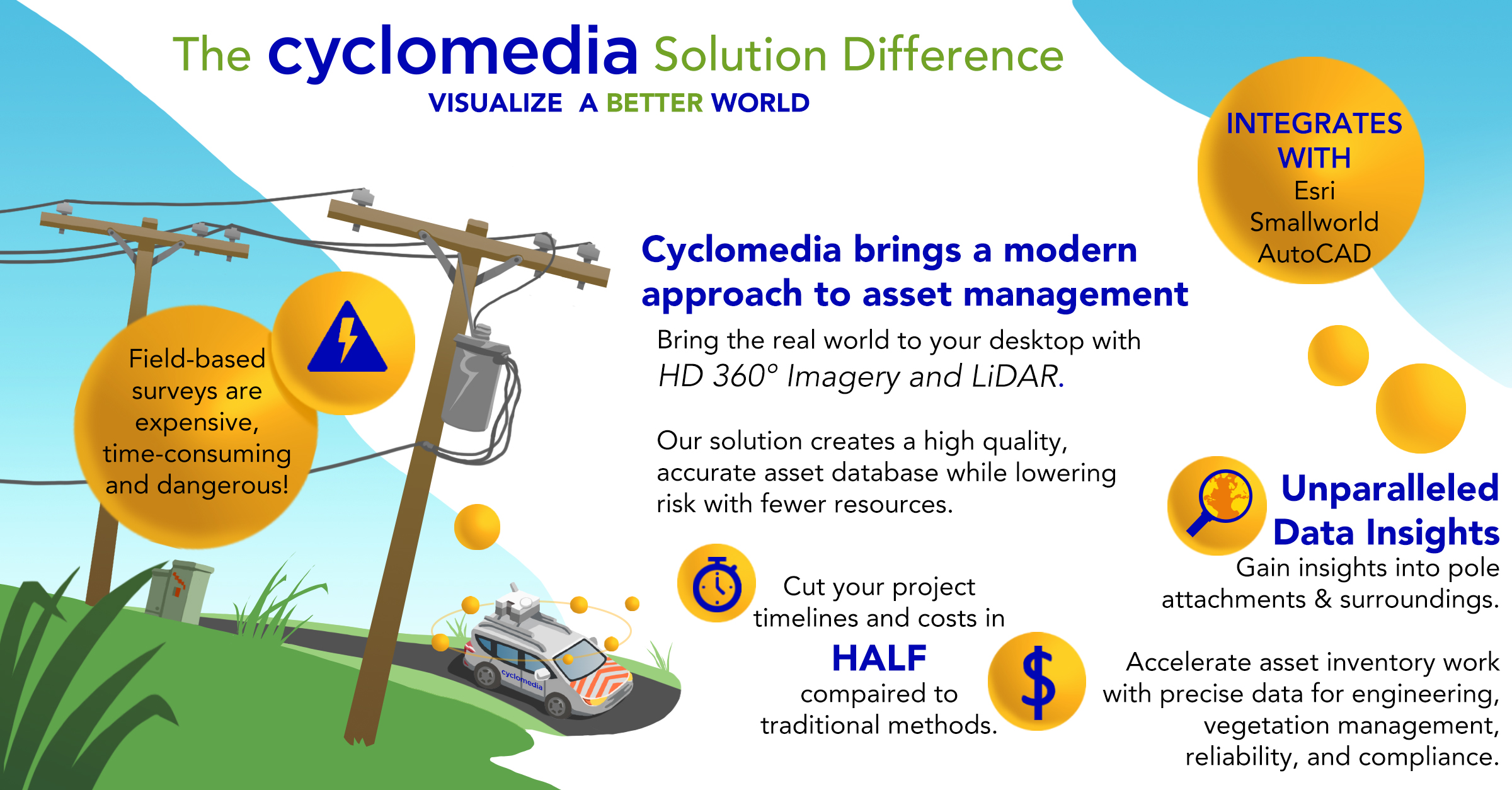 Our Approach
Cyclomedia brings a modern approach to asset management via mobile data collection. Using a patented five-camera system, Cyclomedia captures 360° high resolution, spatially accurate panoramic imagery. This street-level data allows the user to visualize poles, surface features and equipment from a bottoms up perspective offering important insights into deployed assets and conditions. The collected imagery is accessible through Cyclomedia's web application, Street Smart™, which allows users to not only view the imagery, but also collect ad-hoc measurements, overlay data layers, and share resulting information.
360° LiDAR data is captured simultaneously with the imagery on each drive. This 3D data is used in Cyclomedia's in-house extraction software as a platform for advanced data analytics. Machine learning and recognition tools are used, along with a team of experienced analysts, to identify the location and characteristics of assets within the LiDAR point cloud. All collected assets are provided in a GIS format for seamless integration with existing platforms.
Cyclomedia's solution offers a more efficient method of asset management. With extensive experience completing projects for Vegetation Management, Pole Loading Analysis, 5G Planning & Engineering, Make Ready Assessment and more, Cyclomedia is familiar with best practices in the communications and utility industries. The Cyclomedia solution helped one leading engineering firm take months off a large-scale fiber backhaul project timeline, and a major utility saw a 60% reduction in the cost of performing a comprehensive pole inventory. 
See what Cyclomedia can do for you.
Jill Scharbarth
Solution Specialist, Communications & Utilities