In The Netherlands CycloMedia provides two types of aerial imagery, both available in Street Smart:
Ortho aerial.
Oblique aerial.
Ortho Aerial data
Since 2008 CycloMedia annually offers aerial imagery of the whole of the Netherlands with a razor-sharp 10 cm resolution. The project is flown from end of February until end of October. Nonetheless, the aerial photos are taken as much as possible in the leafless season, to ensure good visibility of objects on the ground.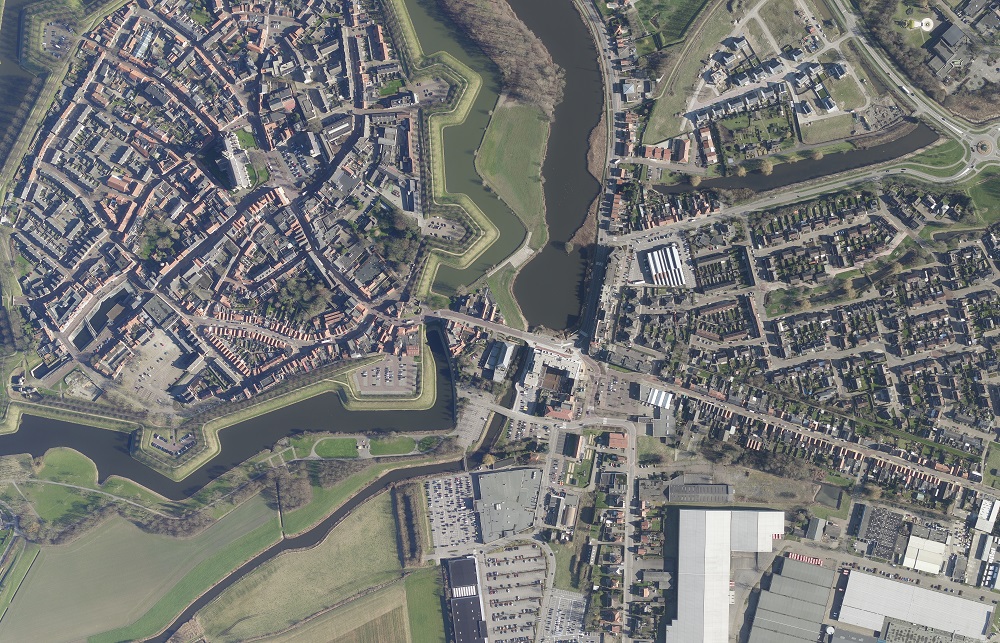 The ortho aerial imagery has a guaranteed geometric quality for use in the stereo mapping of the Basic Registration Large Scale Topography (BGT). Ortho aerial imagery is used e.g. by all major engineering firms for their BGT, BAG and GBKN mapping.
Oblique aerial
Oblique aerial photographs are aerial photographs taken in a 45 degree angle, as opposed to vertical aerial photographs. With the oblique aerial imagery of CycloMedia, you can view any object in public space from four directions (north, east, south and west). Also oblique imagery is available for the entire country of The Netherlands.

Oblique imagery can be effectively used in the following exemplary work processes, among others: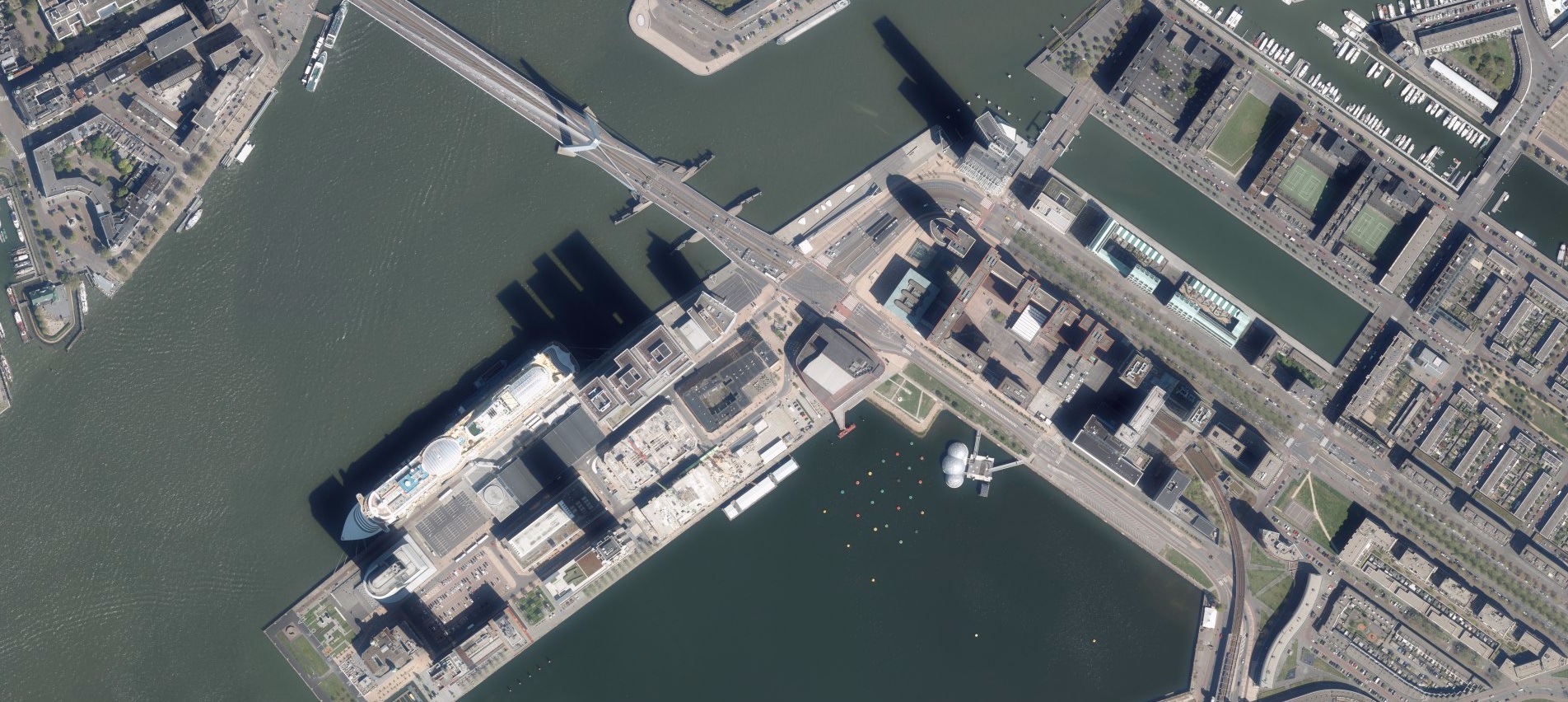 Visual interpretation of all types of buildings
Management and maintenance of public spaces
Change detection for municipal administrations such as WOZ, GBKN, BAG and BGT
Granting of licenses, appeals and objections
Public order and safety
Oblique imagery gives you the most aerial information about a location. Together with our street level imagery (Cyclorama's) and the traditional stereo aerial photos, oblique imagery provides you with a view of the rear and sides of buildings and objects. In addition, also for cars inaccessible areas can be viewed with oblique imagery.

In Street Smart you will find a complete set of all imagery types including geo-data layers. Detailed, clear and everything fully integrated in one viewer.