GeoObjects+
Easily collect and manage the 5 most important objects
What is GeoObjects+
GeoObjects+ provides an automated file with the geolocations of the 5 most important management objects in public space. These objects are detected by our own developed algorithms on our current Cycloramas and LiDAR point clouds. This composition of management objects allows you to see at a glance where an object is located and even whether a change has occurred.
Why GeoObjects+
GeoObjects+ is the reliable source when it comes to asset management. The innovative way in which we automatically detect the various objects from our own data, simply creates something that is extremely important: an overview.
This reliable overview is not only the result of a one-off collection of the 5 management objects, but also shows the changes on an annual basis. These changes give you focus on the changes in your municipality/area. The changes that GeoObjects+ returns are easy to import into your management application using common file formats like shapefiles or filegeodatabases.
An overview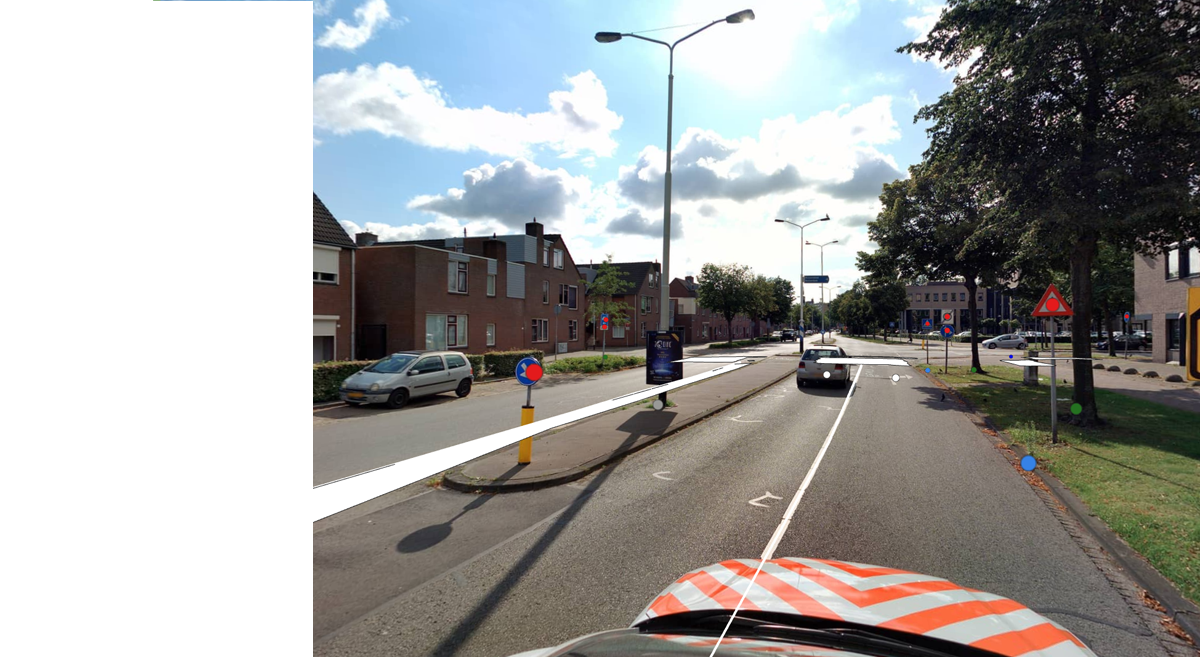 A good baseline measurement in case of missing data
Makes automating your own data management easier
A welcome addition to your own existing data
Annual overview of all mutations
Support with the foundation of your multi-year maintenance planning
Support for auditing management and maintenance expenditure
Can be fully integrated into your own management application
The GeoObjects+ objects
The objects can also be seen in our Street Smart viewer. This allows you to easily give context to the relevant geodata.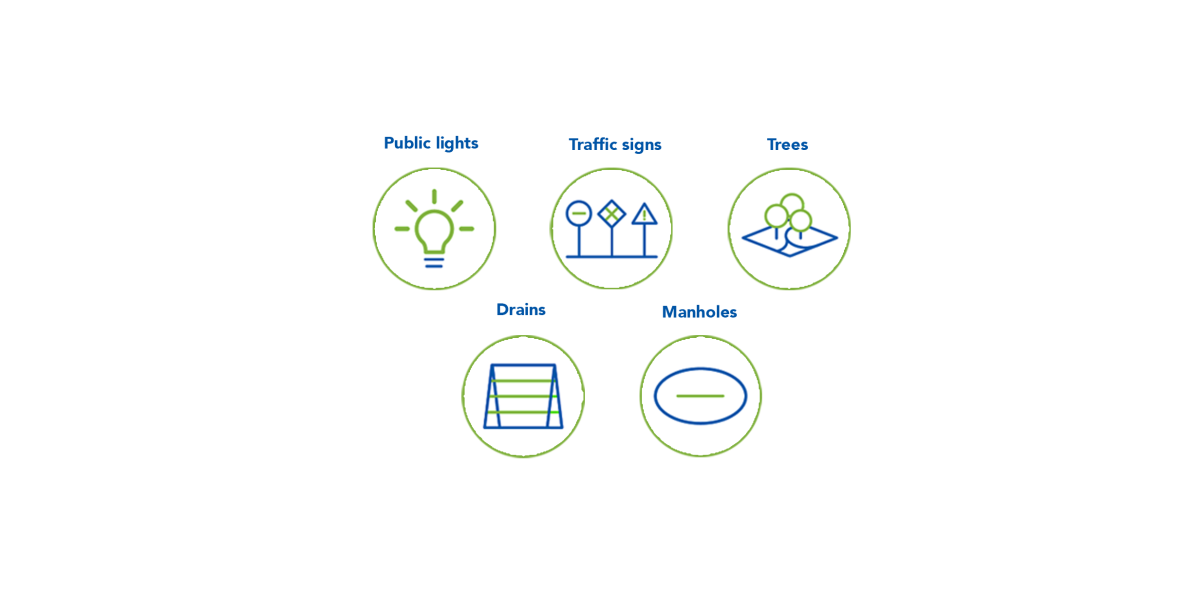 GeoObjects+ in the Street Smart viewer
Focusing on what is really important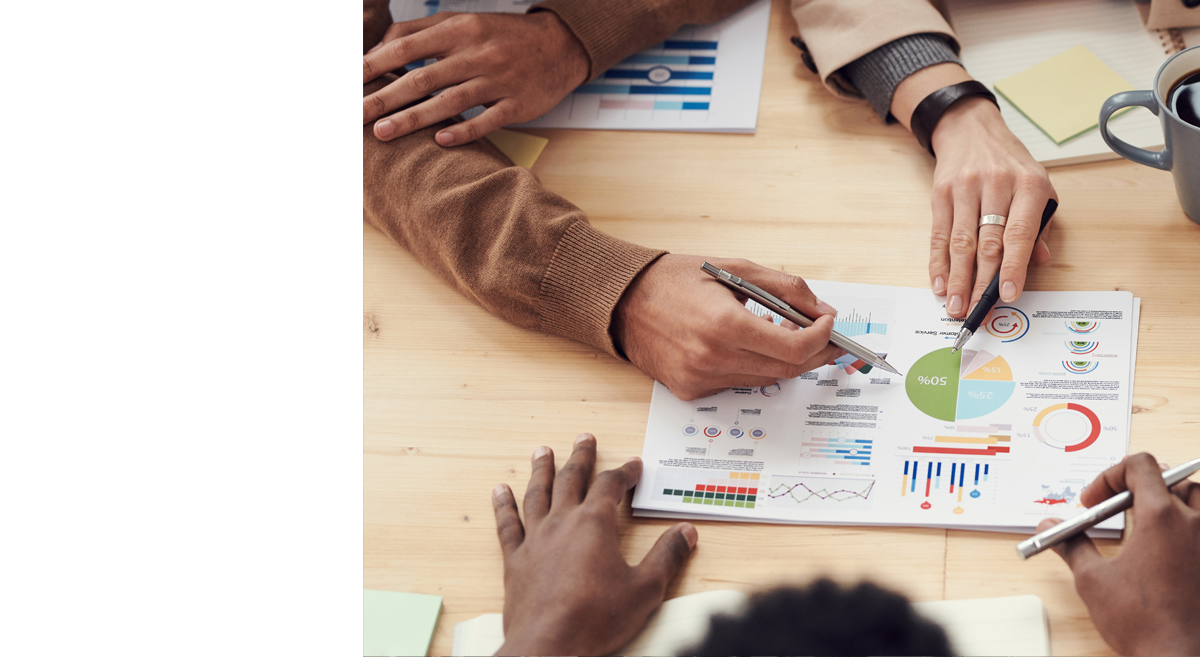 With GeoObjects+, spending a lot of time surveying objects in public space is a thing of the past. This gives you more time to focus on the important issues in asset management: maintenance and management of objects.
GeoObjects+ does not only offer a one-time added value when it comes to detecting objects, but also provides the possibility to update these files annually through a mutation service.
This mutation service ensures that after every trip you will get back data that provides focus on the things that have changed in your municipality/city/area. This intelligent application is part of the service. 
Everything from behind your desktop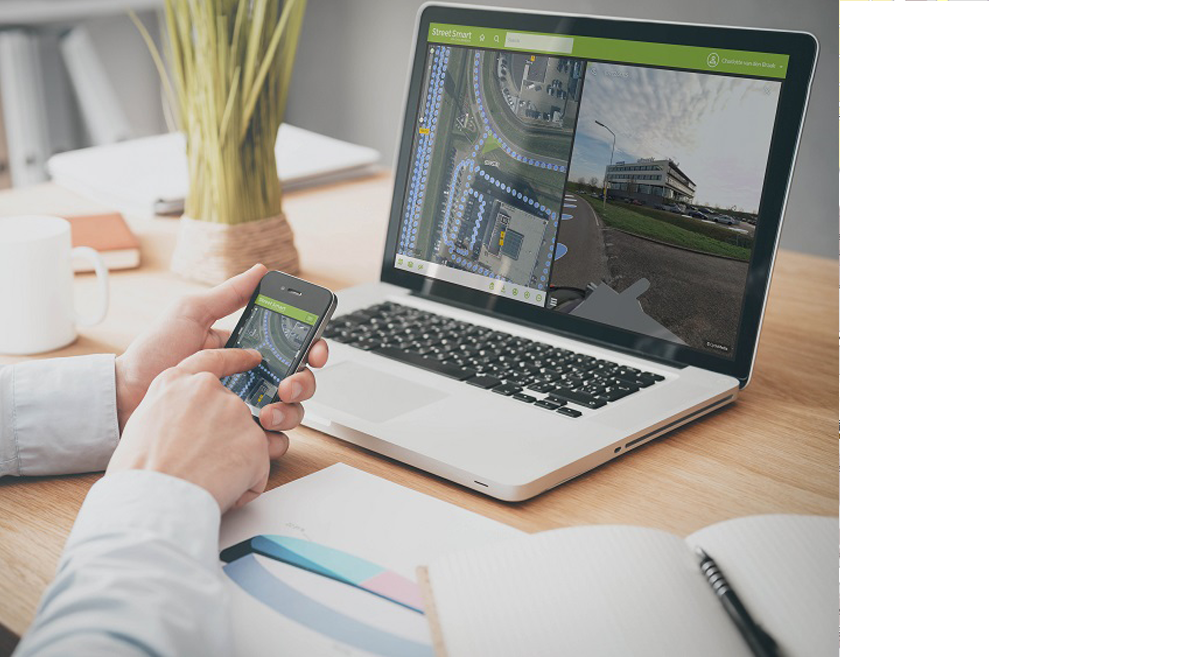 GeoOjects+ provides the location for the 5 most important objects in public space. Besides the location, you can also view the object at any time in our Street Smart viewer. This allows you to easily give context to the geodata in question and perform a first inspection from behind your desk. This saves time, ensures safety and is sustainable. 
As part of the mutation service, an attribute will be given after every annual trip in which we collect the data, which assigns one of the statuses below to an object.
Data-driven choices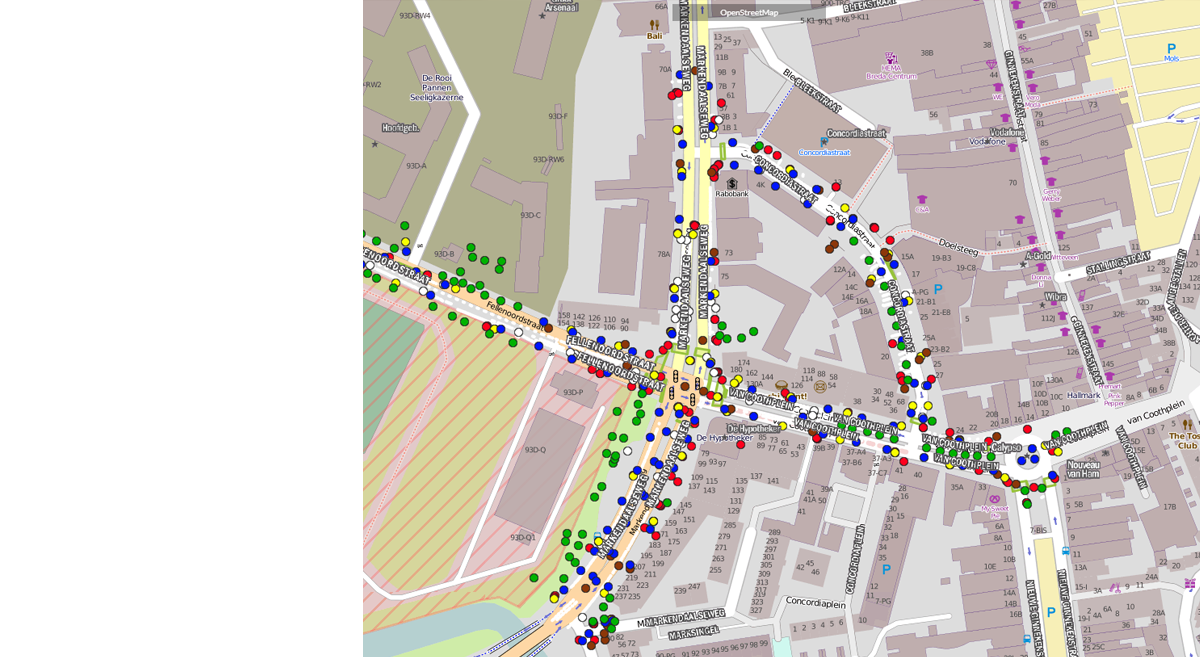 By linking our in-house developed algorithms to the data we have collected, we can map the objects with the accuracy required in the BGT. Because it is fully automated, we have been able to test the algorithms for their overall quality. This shows that, based on our own images, we can guarantee a completeness of 90-95%.
Make choices based on data
Current data at your disposal including changes
Always accurate and reliable