Blog | 21 January 2022
More with data
At Cyclomedia, we have been recording data in the form of images of public space for over 30 years. We have mapped the whole of the Netherlands for many years and also  many cities in Europe and th US. Thousands of professionals use our images and point clouds every day. However, our slogan is 'Visualize a better world' for a reason. Together with governments and companies, we want to ensure a better, smarter, safer, more mobile and more sustainable world. In 2022 we will therefore work hard to get even more out of our data.
To rule is to look into the future
Sometimes you wish you had certain information available to you before it's too late. Perhaps a bit of a strange statement without context, but just think of road safety, for example. What would it be like using data to map out which cycle paths or roads turn out to be unsafe, so that you can take action even before accidents occur? That would be great, right? This example is of course not just out of the blue, because this is already possible by using smart software in combination with our data.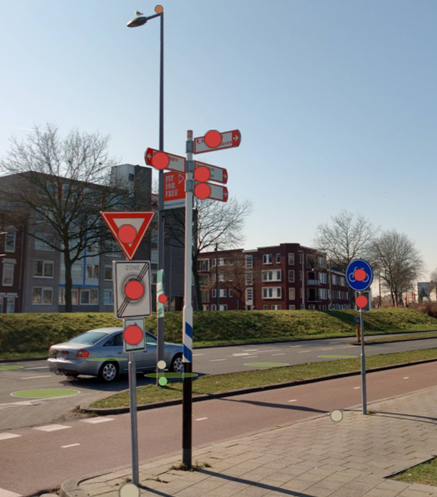 Keep track

As a manager of public space or a professional at an organization where geo data is used, it is important to keep an overview. Sounds logical, but how can this be done smarter and easier? In 2022 Cyclomedia will take steps when it comes to gaining insight through data. Want to see where trees are at a glance? What is the status of the road surface or even see what type of road it is, before you are on location? The possibilities with good data in combination with smart software are endless. This year we will of course keep you informed of everything that will help you do your work better!