Green city | 10 February 2022
Creating a green city - 7 ways to efficiently reduce the impact of climate change in your city
Exclusive content: E-guide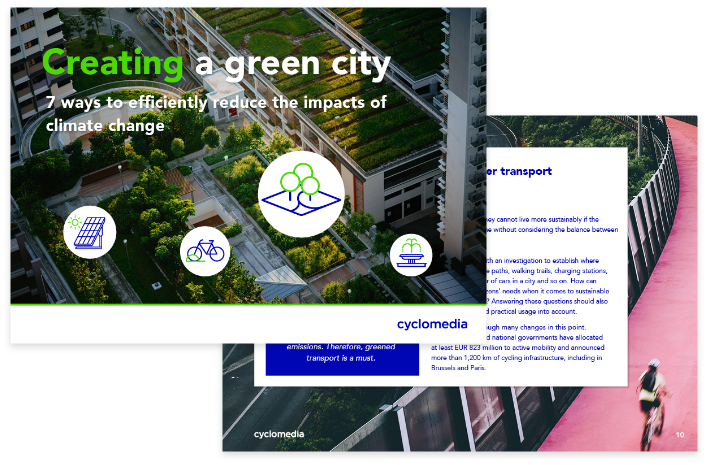 The threat of climate change is growing. See how you can prepare your city for all the effects of our changing climate.
Learn how to make your city greener with the help of data insights:
Discover 7 ways to prepare your city for shifts climate change can bring
Understand how data can help with reducing the impacts of extreme heat, flooding and other consequences of climate change
With this guide, we give you insights and solutions to prevent and deal with crucial environmental issues. And show what you can do as a city to become greener.
To receive your free E-guide on how to make your city resilient to climate change, fill out the contact form.