News | 31 August 2021
Cyclomedia drives around in your neighbourhood
Cyclomedia captures data from the public space in several European countries. Using the world's most accurate 360°street-level visualizations, enhanced by innovative AI-powered analytics, Cyclomedia delivers actionable insights.
Processing of personal details in our photography from the public road
Cyclomedia takes 360-degree panoramic photos from public roads by using specially equipped vehicles and will be taking such streetlevel photos in your municipality as well. The photos may contain personal data such as recognisable faces, pursuant to which the General Data Protection Regulation (GDPR) is applicable. Cyclomedia has a legitimate interest to process personal data pursuant to Article 6.1 (f) GDPR. The purposes of processing comprise the registration and processing of street pictures in a database for the purpose of making these pictures available to public and private organisations under stringent conditions.
Purpose of the data processing and lawfulness
The photos will be used for inspection and management of outdoor spaces, visual assistance in implementing and enforcing legislation, developing spatial designs, preparation of work in the public space, and other social interests. Recognisable persons and vehicle registration plates will be blurred before Cyclomedia makes the recorded images available to its customers. The blurred images will be retained by Cyclomedia for as long as required in order to fulfil the purposes of processing and to fulfil the contractual obligations with its customers. Cyclomedia has appointed a data protection officer who will monitor application and compliance with the GDPR and who can be contacted via the contact details below.
If you would like to receive more information, ask questions, file requests for access, rectification, deletion and limitation of the processing of data, or file an objection, please contact:
Cyclomedia Technology B.V., PO Box 2201, 5300 CE Zaltbommel or [email protected].
You have the right to file a complaint with the Dutch Data Protection Authority.
Read our privacy statement for more information
Capturing the whole of Czech in the next three years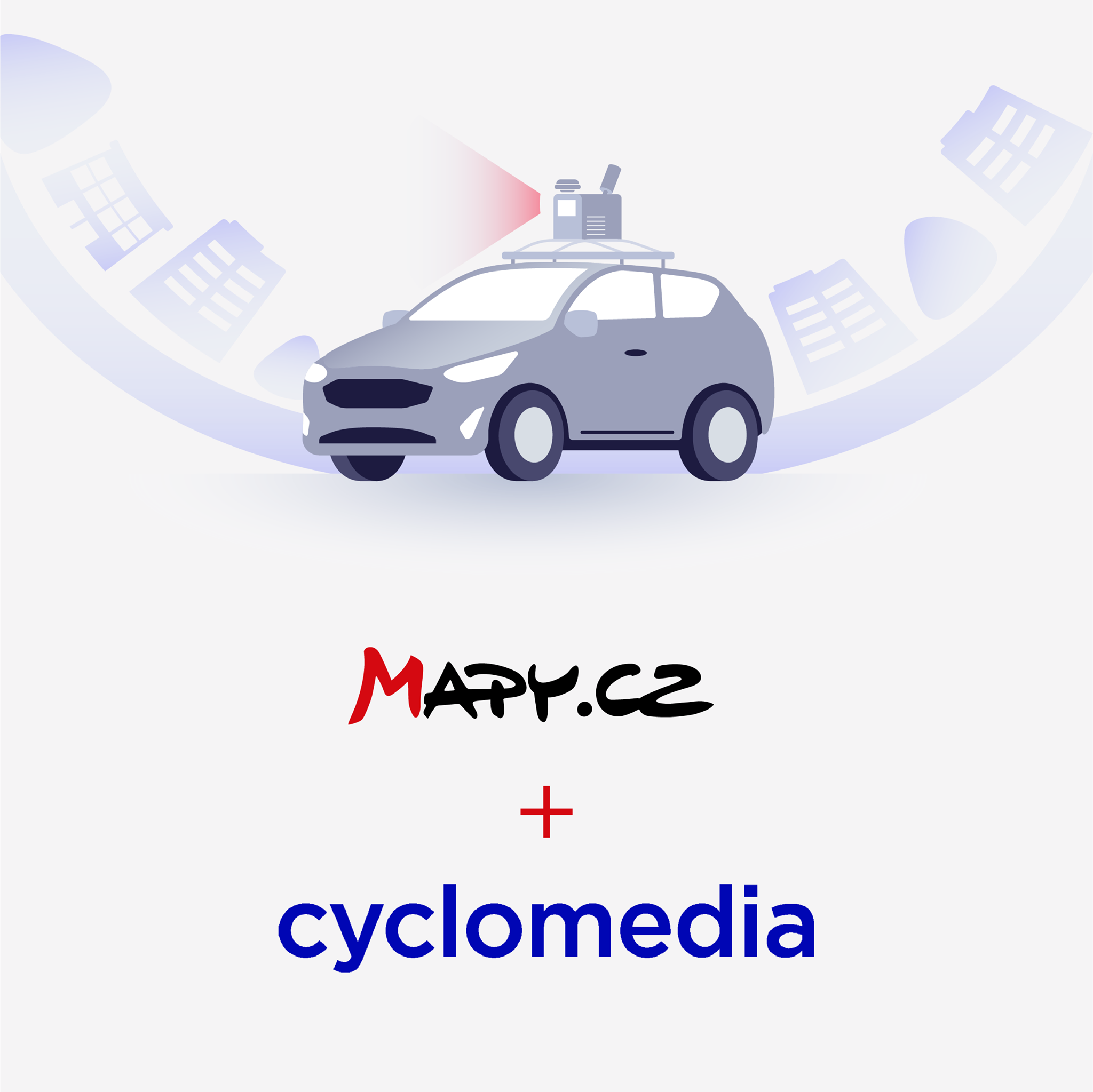 As of May 2021, Cyclomedia has commenced capturing in the whole of Czech Republic. Czech number one internet company Seznam.cz will make use of by Cyclomedia provided panoramic images on its platforms, like Mapy.cz. Every year the data of about one third of the country will be collected. Moreover, the bigger cities in the country will be captured on a yearly basis. Cyclomedia's capturing vehicles are fully managed and operated by Cyclomedia, however branded as Mapy.cz.
Read the privacy statement for more information about the data processing and privacy security during our activities in Czech. In this statement, both Seznam and Cyclomedia explain to you how your personal data, that may be visible in the imagery, is protected and which party you can turn to in case you have any questions.