You've had a look at Street Hive!
About Street Hive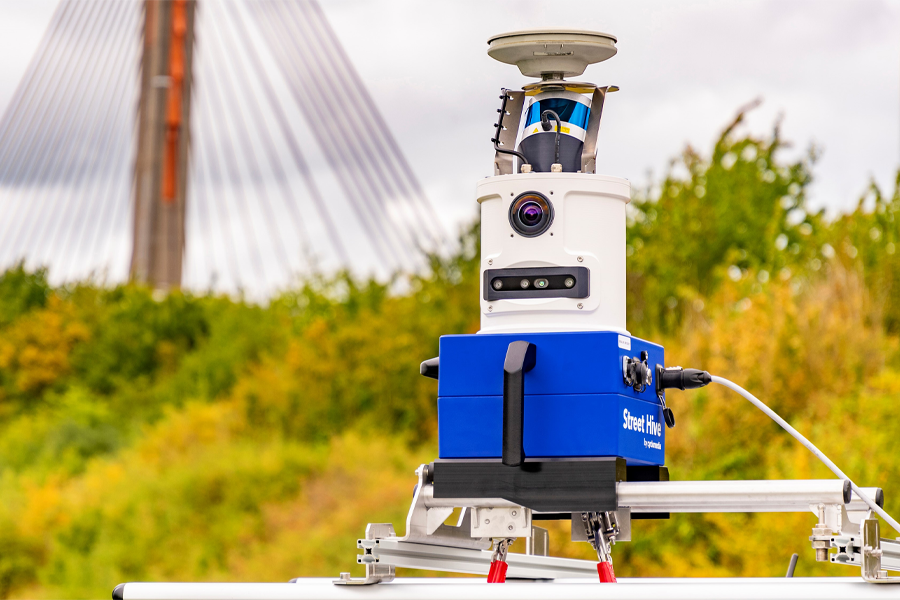 Street Hive is a new product developed by Cyclomedia that allows users to capture images and LiDAR data themselves and generate data insights. The collection system can be mounted on any car, is easy to use and gives users the ultimate freedom to decide when and where to collect data and generate insights.
The collected data and AI-powered insights are ready for use within 24 hours and can support you in important operational activities.
Why Street Hive?
The public space is constantly changing: Infrastructure ages, residential areas develop rapidly and extreme weather conditions can change urban areas overnight. Many administrations and businesses struggle to keep track of these changes and respond to them appropriately.
To get this overview, those in charge need reliable and up-to-date information about the public space. This is often costly and time-consuming. The lack of this up-to-date and reliable information leads to decisions being made based on outdated information, resulting in budget overruns, project delays, or unsafe environments.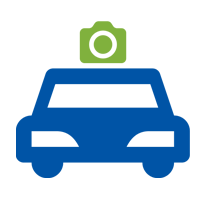 Hardware and software platform
Generation of high frequency data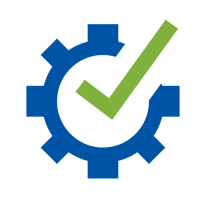 Simple operation
Place and time of data collection freely selectable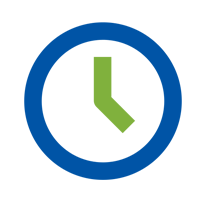 Availability of data within 24 hours
Applicable for important activities and processes


Additional high frequency data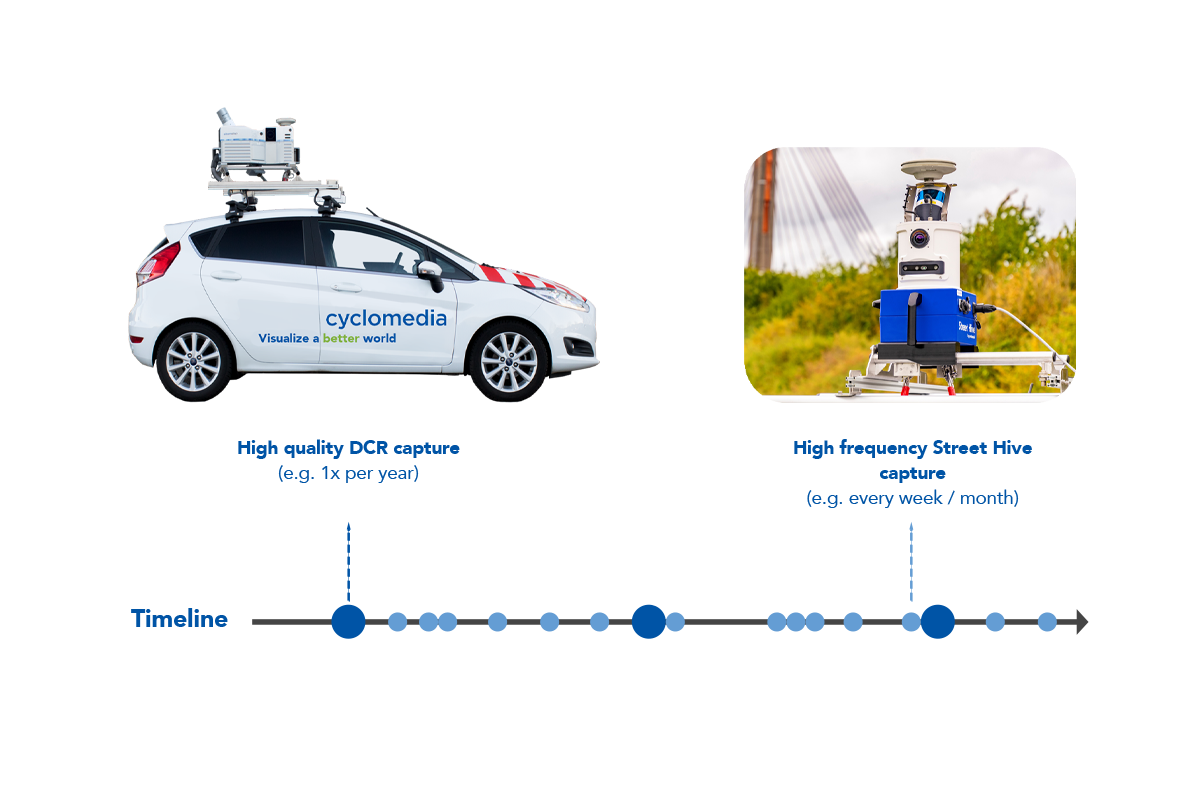 Use Street Hive in addition to DCR capture in your jurisdictional operation to generate high-frequency data!
Street Hive | Coming soon!
Your "do it yourself" mobile mapping solution will soon be available!