Blog | 02 March 2022
How to download an image in Street Smart
How to download an image in Street Smart
As a professional, you obviously want to make the best use of our Street Smart application. In this series of blogs we will therefore answer the most frequently asked questions when it comes to working in our viewer. 
In this blog, we will answer the question: How to download an image in Street Smart. This will allow you to work smarter and easier. In the following steps, we will show you how this works.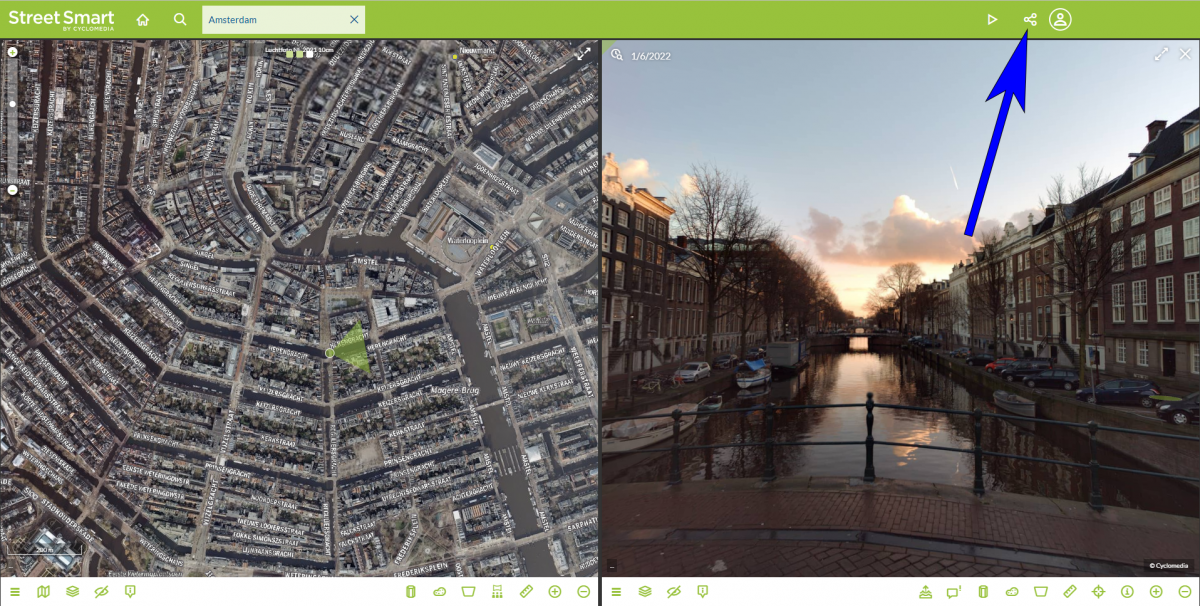 Een Cyclorama en de bijbehorende dieptekaart met 3D-cursor op een object
Step 1
Once you have opened Street Smart you can download the image of the location of your choice. You can easily do this via the share button that is in the top right corner of the green bar. When you click on it, a new window will open.
Step 3
In the last step, you can determine which viewers you want to include in your download. In this example, you can choose to download both the Map and Panorama viewers, or one of each. 
You also have the choice to display some additional options on the image you want to download. These options are: Scale Bar, Date and Compass.
Now click on the download icon in the top right corner to save the image.