Safe city | 05 September 2022
The Future of Transport & Road Safety - Smart city
Exclusive content: Trend Report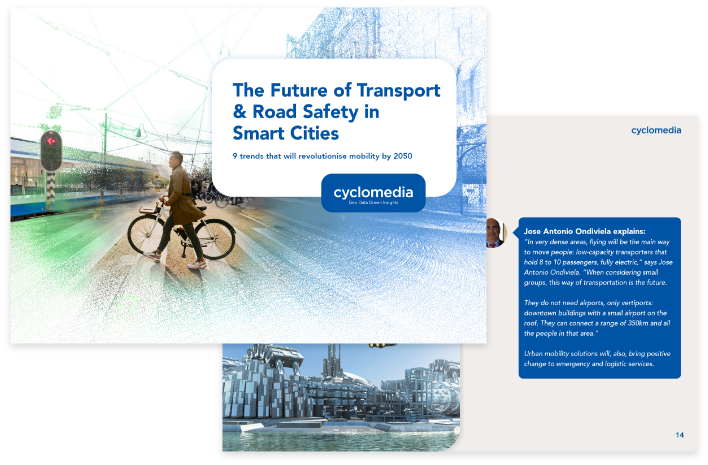 Smart mobility is undergoing a once-in-a-generation shift. Explore the emerging trends in road safety, urban mobility, and road transport shaping how we plan, use and manage transport in urban environments.
Read the views of 5 road safety and mobility experts, including Lukas Neckermann, COO of Slypt and Violeta Bulc, former EU transport commissioner
Discover 9 trends that will revolutionise mobility by 2050
Understand how the changes can impact your city
Learn how data plays a part in helping transport be safer and greener
Fill out the contact form to receive your free trend report on The Future of Transport & Road Safety in Smart Cities.