News | 29 April 2021
Cyclomedia and Seznam.cz collaborate in Czech
Capturing the whole of Czech in the next three years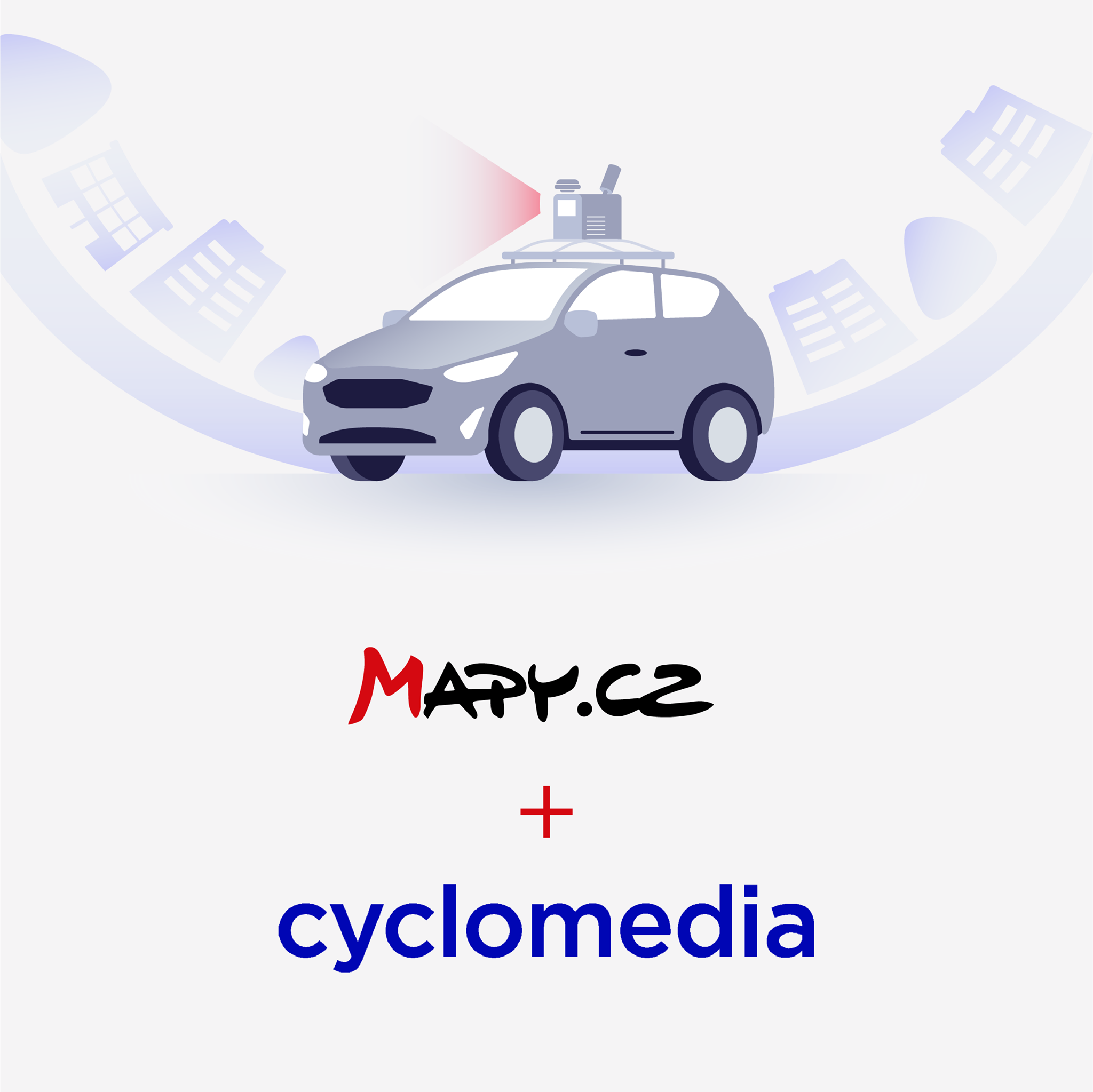 Cyclomedia and Czech number one internet company Seznam.cz start a long-term collaboration capturing the whole of Czech in the coming three years.
Every year the data of about one third of the country will be collected. Moreover, the bigger cities in the country will be captured on a yearly basis. In total the project comprises about 170.000 kilometers. Capturing of the data will start in May.
Seznam.cz will use the data to offer users of their platforms, like Mapy.cz, high quality imagery data. Robert Drozda, Director of Services Division of Seznam.cz says: "We are very pleased that we will be able to present our users with the data in the best available quality," Seznam.cz will use the image data also for the further improvement of navigation, including traffic information.
Wessel van Hoek, Sales Director Northern Europe and Emerging markets of Cyclomedia says: "Cyclomedia is proud that Seznam.cz has chosen Cyclomedia as supplier of high resolution imagery and accurate 3D ground level geospatial data of Czech Republic. We are looking forward to a long term cooperation with Seznam.cz to serve the users of the different platforms of Seznam with high quality imagery. For Cyclomedia this is an excellent opportunity to expand our geographical footprint in Europe and to serve a new market. We can't wait to start driving in Czech."
About the application Mapy.cz
The service Mapy.cz provides its users with the current traffic information and enables them to search for attractive places in their vicinity, provides tips for interesting trips, both by foot, bicycle or car. Recommending the nearest restaurants, hotels or public transport stops is a matter of course. Mapy.cz is used via computer or mobile phone by 750 thousand people every day.