Content | 13 June 2023
eBook: "Revolutionizing Street Lighting Maintenance and Luminary Switchover."
Download our eBook "Lighting the way"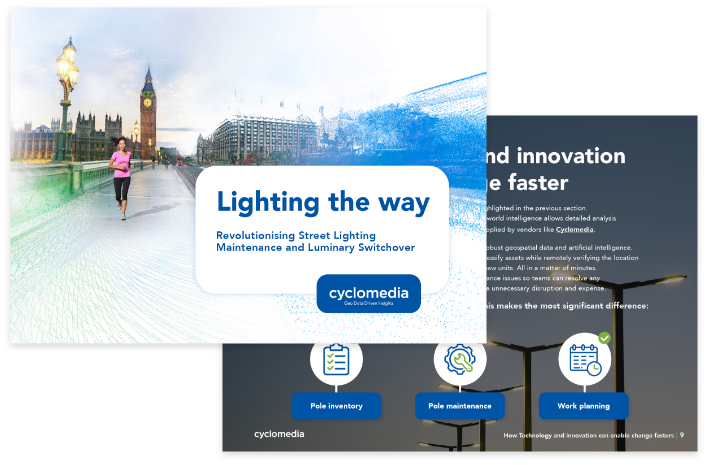 Discover the importance of street lighting, the challenges faced by utility companies, and the role of technology in managing changes. Explore success stories and learn how companies like yours have transformed their projects while maximizing ROI.
Within the eBook, we discuss:
How LED lighting relieves pressure from the grid while reducing maintenance costs
Current market challenges, which include data quality, project efficiency, skills shortages and manual processes
Technology that enables remote assessment, faster project planning, and accurate asset management
Success stories that highlight cost savings, CO2 reductions, and improved maintenance
Download our eBook now and unlock the secrets to efficient and sustainable street lighting.