World-leading cities use smart visual data to improve safety
Your guide to Safe Cities
Cyclomedia provides rich visual data and spatial intelligence to city planners, engineers, emergency services and public event security teams when they need it most.
Visual data and remote checks can help you plan for any eventuality, determine priorities, work out responsibilities, and identify safe and fast access routes when it matters most.
Download your safe cities guide here
Create Safer Cities with Smart Visual Data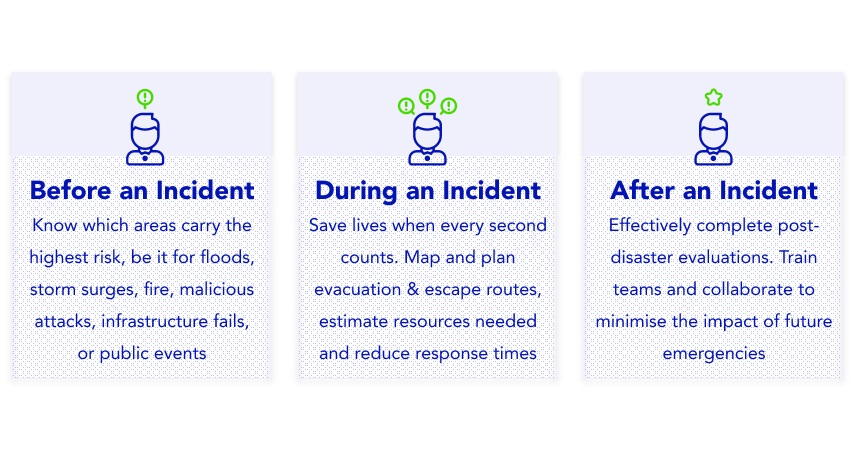 Request your test license
Would you like to see how Cyclomedia's visual data and analytics can help you?
Request a test license
Expedite emergency response with detailed imagery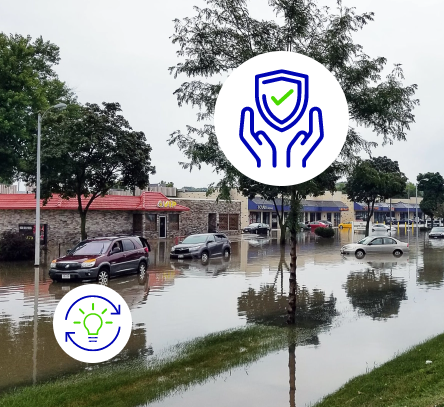 In a control room, every second counts. As soon as an emergency is reported, it's essential to understand the exact location and immediate surroundings. Cyclomedia can give control room operators the information they need to guide response teams before arriving at the scene.
Map and optimise access routes, improve communication and coordination, and ensure all involved parties have the same situation overview to save lives.
Talk to us
Plan security at public events with visual data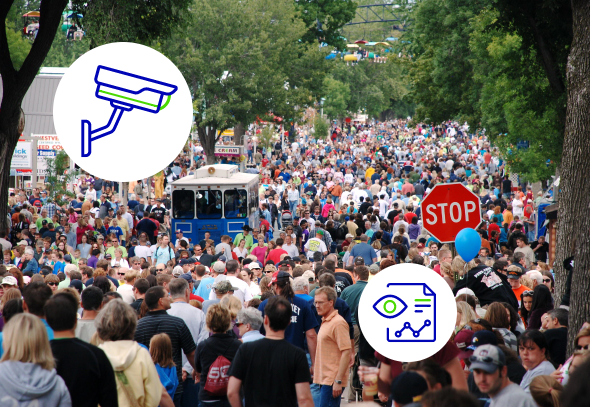 Public safety is an important aspect when planning large events. For this reason, police and other service teams use imagery early in the process to gather visual information about the event's location. Street-level & aerial images, LiDAR and point clouds are an important aid when deciding how to deploy emergency services and manage crowds.
Map and plan infrastructure to create safer cities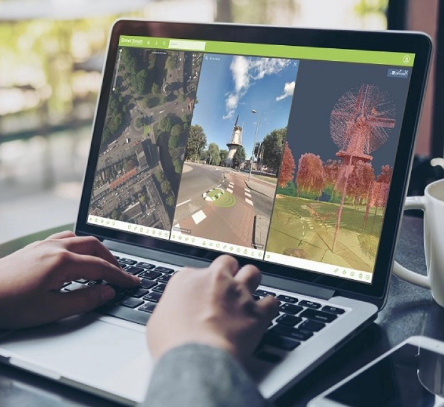 Keeping infrastructure in prime condition, planning cycle routes, understanding street signs and asset positioning are crucial to reducing safety incidents. It also supports Vision Zero, a commitment to reduce fatal road accidents and serious injuries to zero by 2050. 
With the help of 3D roadway imagery, LiDAR and AI-driven data extraction, city planners and engineers can quickly analyse planning scenarios. This level of insight allows them to anticipate potential problem areas, helping cities proactively reach safety targets.
Alongside planning capabilities road surface analysis can provide direct insight into road conditions and surface types for city maintenance projects.
Request a test license
Visualize a better world
About Cyclomedia
70+ cars
and recording systems globally
370k kms
of road recorded every year
30+ years
experience in imagery & data
600 million
panoramic images captured
70+ cars
and recording systems globally
370k kms
of road recorded every year
30+ years
experience in imagery & data
600 million
panoramic images captured
Explore data insights to create a safer, future-proof city
Combining Artificial Intelligence with high-resolution panoramic images, point clouds, and LiDAR helps emergency response and security teams, engineers, and city planners to improve safety within communities.
Highly accurate visual data allows you to create a digital twin of an area to assess access routes, streetlights, traffic signs, cycle routes, trees, and other high-risk areas when it matters most.
Learn more
Every day the Cyclomedia data provide an important basis for planning and decision-making in our work
- Markus Stenzel, Frankfurt a Main, Germany
Use Street Smart to visualise your city and implement changes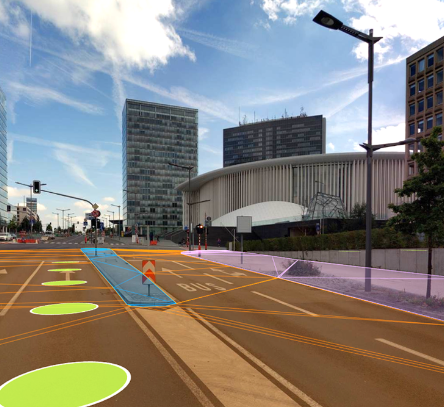 Street Smart is the interactive web viewer for all Cyclomedia content, including cycloramas, aerial imagery and point clouds. The user-friendly interface enables fast and easy access to recent and historical data. It contains several data layers and the "Measure Smart" feature that makes measuring areas in our cycloramas both fast and easy.
Street Smart can be used "stand-alone" or within the framework of other existing GIS systems by using our Street-Smart API.
Try for free
Many customers all over the world benefit from our data and insights
Our customers