Green city | 02 March 2020
Fact cards: Green City Facts. Did you know this?
Cutting CO2 emissions in your city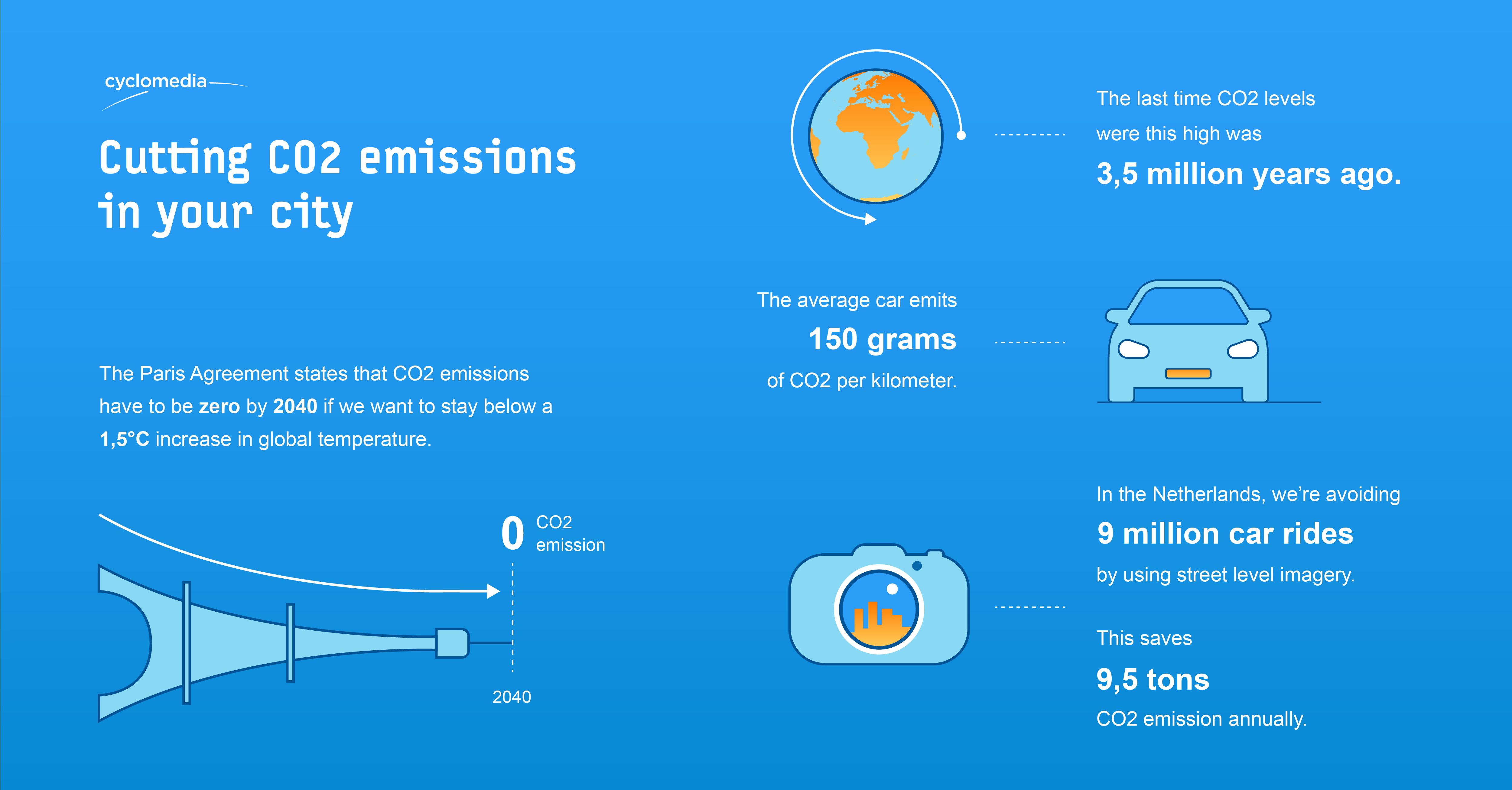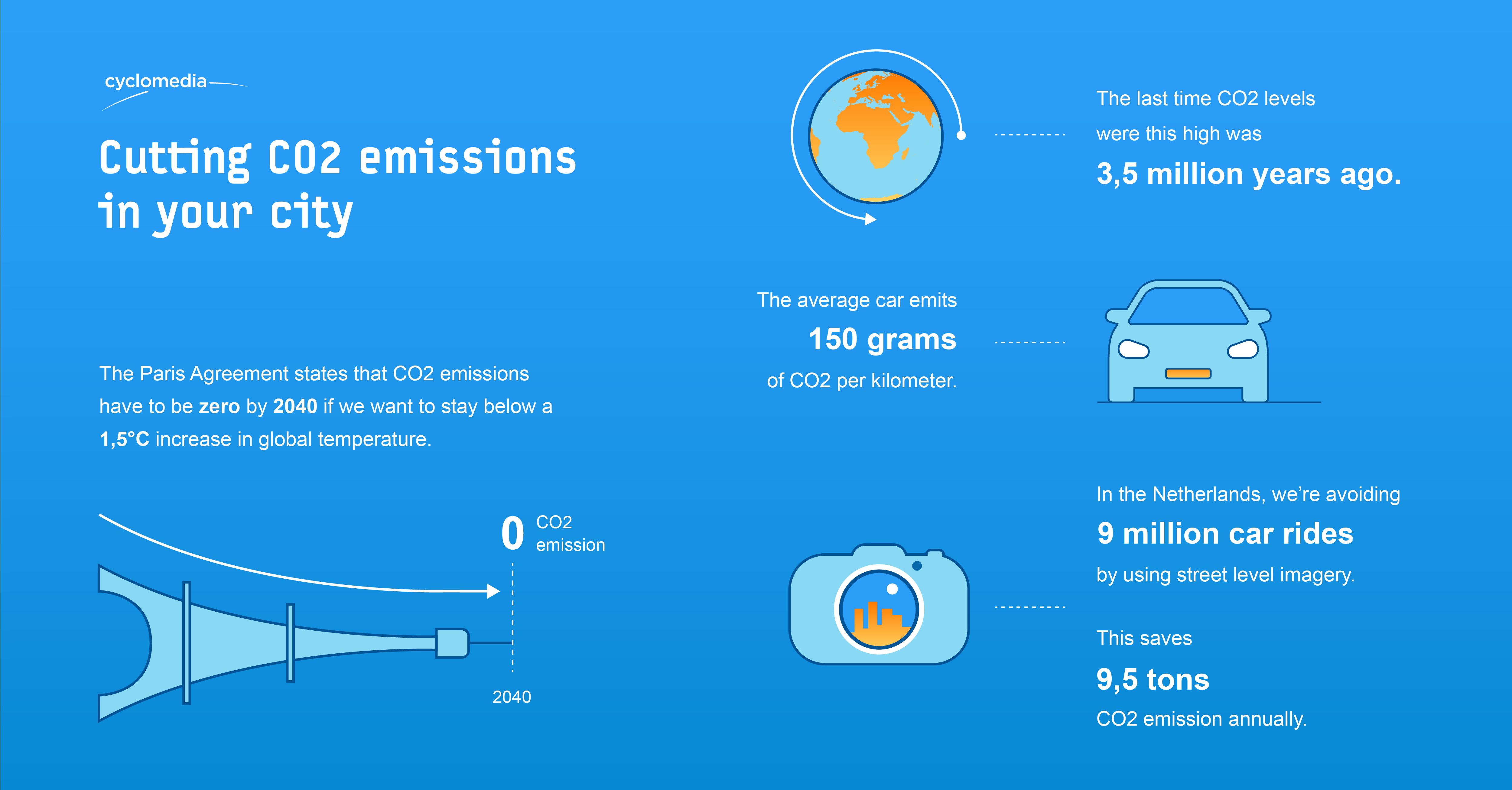 Using street level imagery can reduce the number of business trips by car.
In the Netherlands, we're avoiding 9 million car rides by using street level imagery. This means a decrease of 64 million kilometers. Therefore, the use of street level imagery has already saved 9.6 tons of CO2 in The Netherlands alone.