Capturing data from public spaces
How we capture data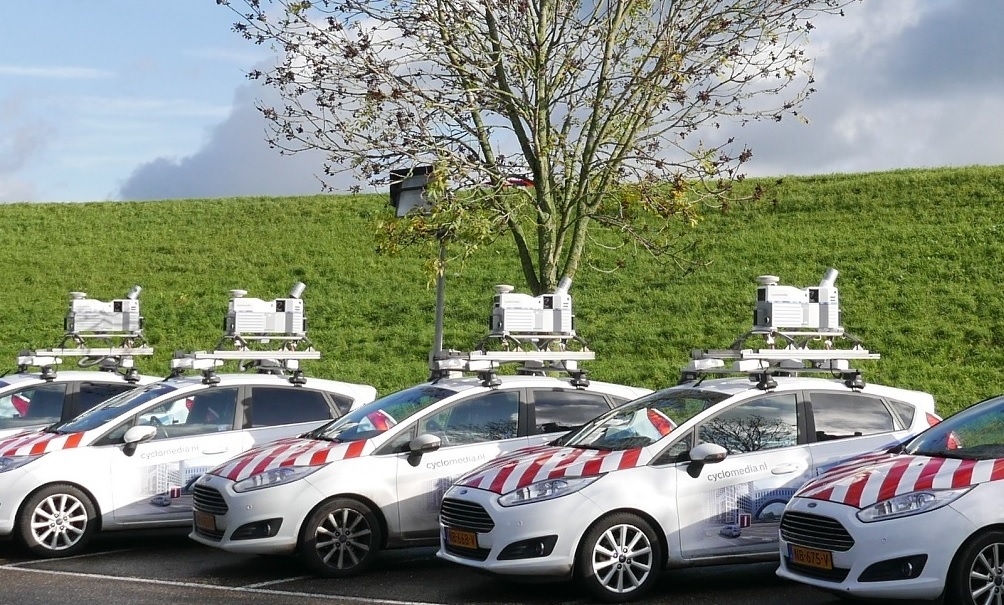 Cyclomedia captures and records visual data in public spaces, using a special patented camera system, which is mounted on vehicles. Driving at normal speeds, it creates 360° panoramic images and captures LiDAR data. This year we are adding fully electric vehicles to our fleet, to minimize our ecological footprint.
Unique recording system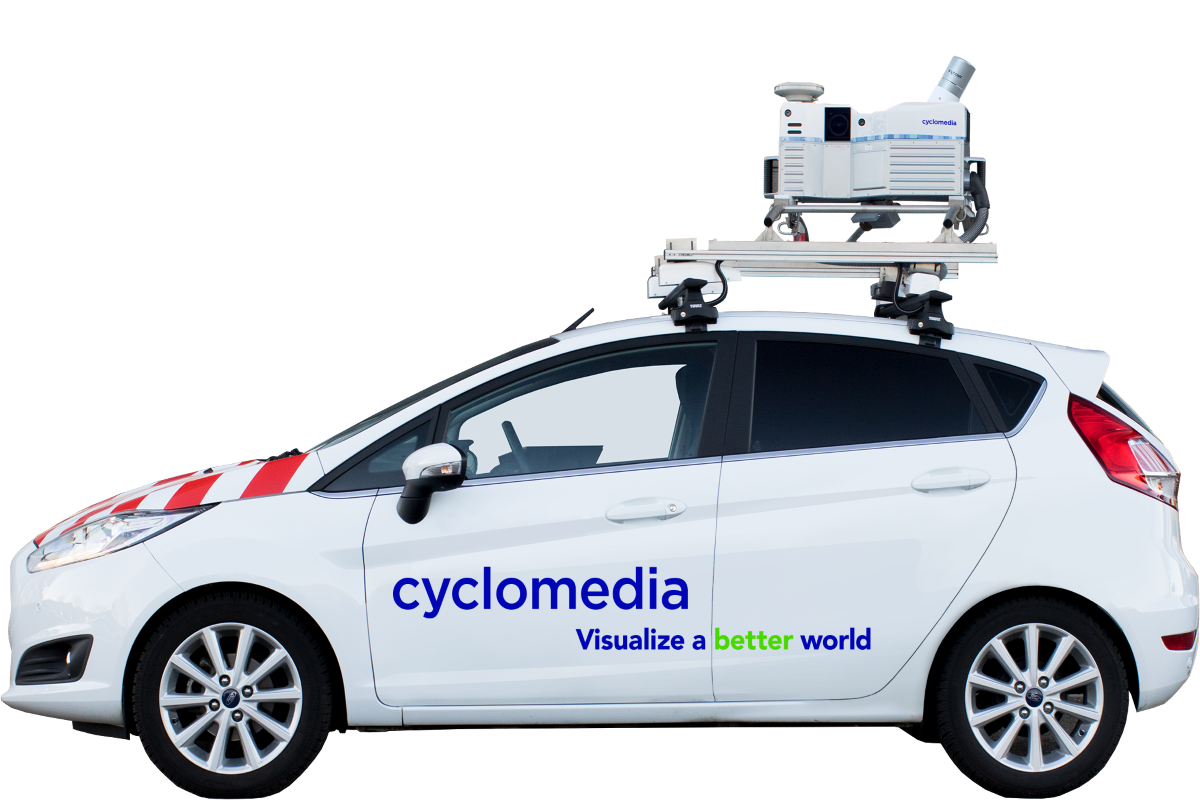 Cyclomedia has 60 cars operating globally, all fully equipped with our patented street-level imagery camera and LiDAR scanner. Our system is capable of capturing full 360° spherical high-resolution panoramic images, which are geometrically accurate. A LiDAR laser scanner is integrated into this system, capturing point clouds simultaneously.  
The process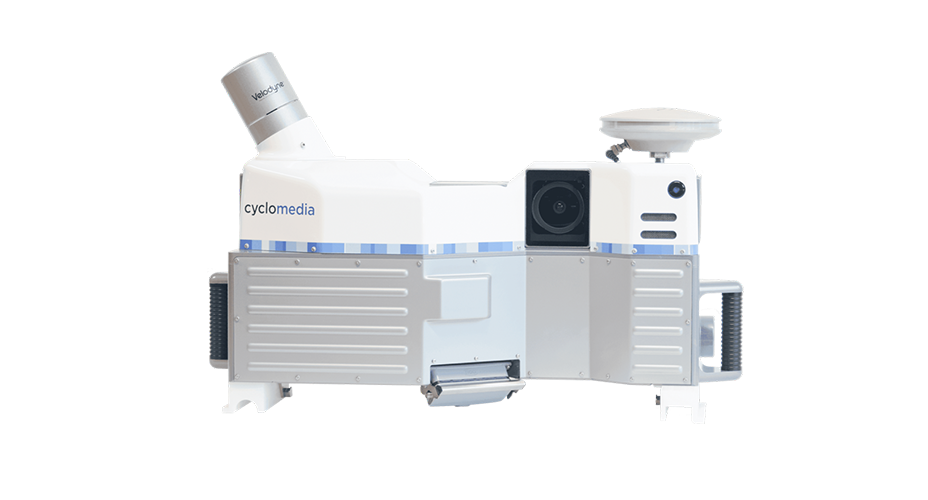 Powerful cloud-based software has been developed to automatically process tens of millions of high-quality panoramic images and point clouds. To produce the images and LiDAR data, we use the following standardized steps: Project Preparation, Data Capturing, Data Processing, Quality Control and Data Publication.
Data visualization
Enormous amount of rich visual data quickly and easily accessible
Learn more
Data insights
Explore data insights to create a better world tomorrow
Learn more